AuditS & REPAIRS for your Warehouse in Melbourne
According to Worksafe Victoria, workers in warehousing have a higher than average chance of being seriously injured at work. By law, employers must provide a safe working environment for their workers and ensure no worker or visitor to their site is exposed to any risks. It is also a requirement of Australian Standard 4084-2012 that pallet racking is inspected for damage at least every 12 months.
Colby Derrimut will inspect, compile a report & make recommendations to improve/repair your racking.  On completion of repairs/alterations a compliance certificate will be issued.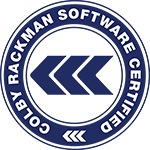 Warehouse RelocationS in Melbourne
Colby Derrimut offers a full relocation service,  ensuring that you make the most of your new location with a detailed design layout to maximise your storage space.
We can design the new Warehouse Pallet Racking system as per your specifications.
We can dismantle your existing racking and relocate it for you.
For racking you no longer needed, we will make you an offer to take it off your hands.
Once the racking is relocated, we can install it for you as per the design and to the current Australian Standards.