AuditS & REPAIRS
A Safety Audit/Inspection is required to be performed every 12 months to keep your racking system safe & complying with Australian OH&S Standards.
Colby Derrimut will inspect, compile a report & make recommendations to improve/repair your racking.  On completion of repairs/alterations a compliance certificate will be issued.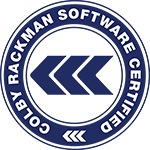 RelocationS
Colby Derrimut offers a full relocation service,  ensuring that you make the most of your new location with a detailed design layout to maximise your storage space.